Women on Wings co-creates jobs for women in rural India by sharing expertise with and providing consultancy to Indian social entrepreneurs. Opportunities for growth of their organization are often within arm's reach, but sometimes the entrepreneur lacks business knowledge to make the next step. Women on Wings' experts bring in that knowledge.
Our experts form the 'human capital' that is invested through Women on Wings. They are professionals with a minimum of 15 years of work experience in areas like marketing, communication, HR, retail, logistics, organization and finance. They make their knowledge, skills and time available and contribute to realizing our goal: one million jobs for women in rural India. Experts work on a pro bono basis, on an average of ten to fifteen days per year, either in the Netherlands, in India, or both.
Become an expert
Do you believe in our approach and would you like to contribute to changing the lives of women in rural India, then come and join our network of experts. Contact us to know more.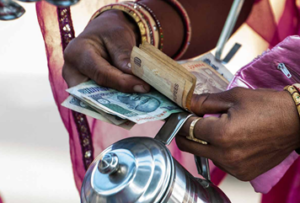 Are you – or do you know – a Dutch Finance professional who loves to share knowledge and skills with social entrepreneurs in India to support them grow their businesses and by doing so to contribute to the co-creation of extra jobs for women in rural India? As a volunteer expert, you become part of… Continue Reading