Jobs co-created
Women on Wings, in collaboration with its business partners, aims to co-create one million jobs for women in rural India. The result per December 2015:
Impact measurement
Together with EY and Erasmus University Rotterdam, we developed an impact measurement model: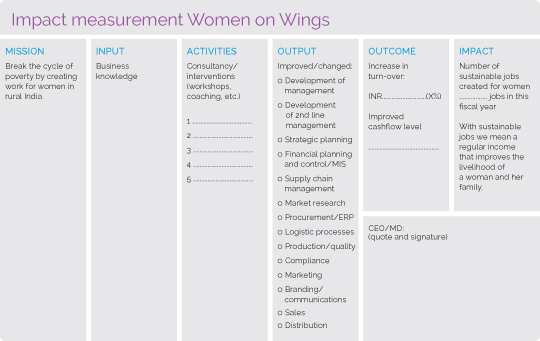 Twice a year, the impact of our work is verified with our business partners. The business partners fill in the areas of support, improved turn-over (if applicable) and the number of women with a sustainable income. Existing research from highly regarded institutions around the world underlines the importance of an income for rural women and the short- and long-term impact on their families.